Exhibition
Yutaka Watanabe "Early works"
August 31 - September 22, 2019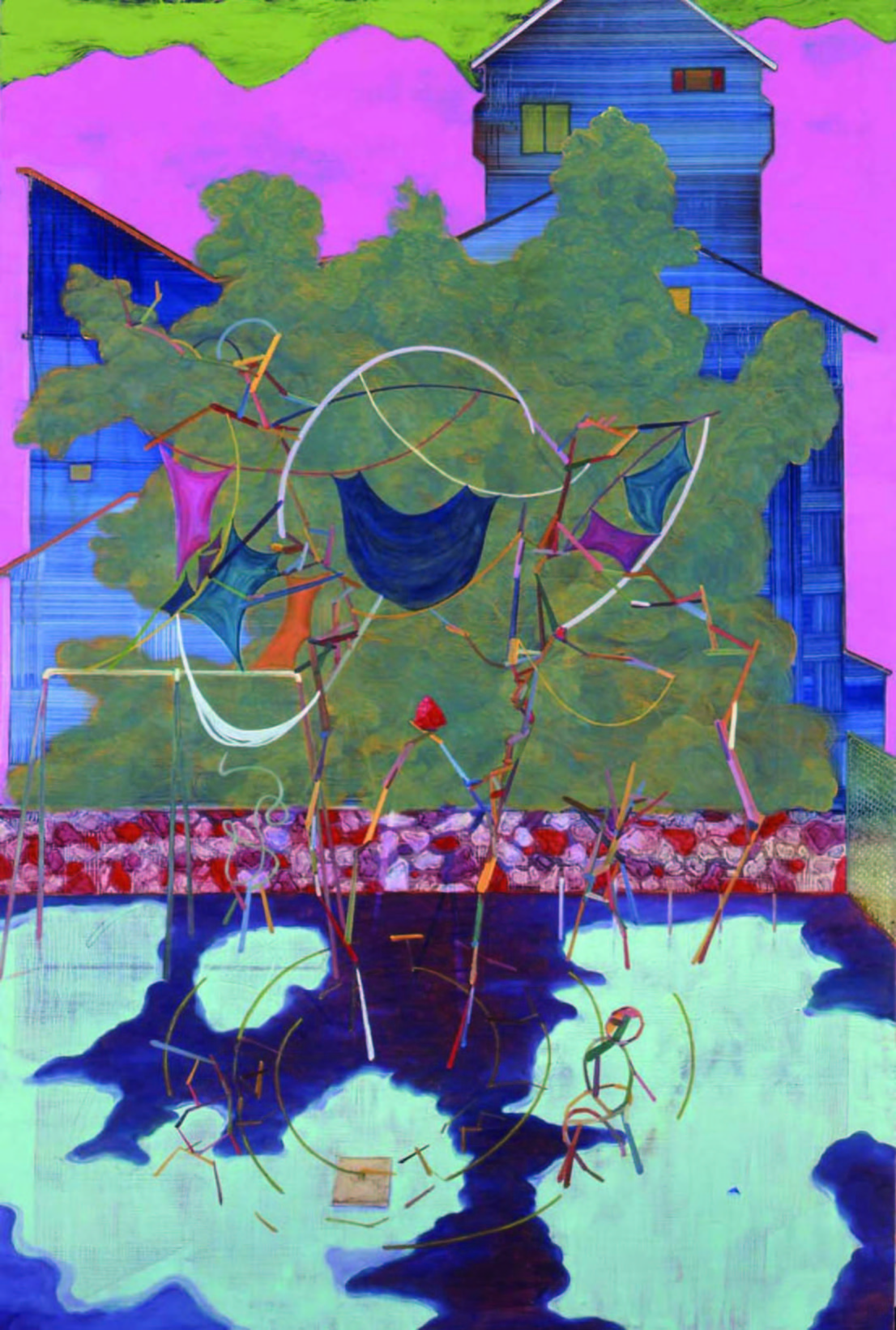 Maki Fines Arts is pleased to present Yutaka Watanabe's solo show Early works, starting Saturday, August 31, 2019. Watanabe's works are also on display in Syncopation: Contemporary encounters with the Modern Masters at Pola Museum of Art through December 1, 2019. Early works at Maki Fine Arts will focus on the artist's works produced in 2010 and earlier.
Since 2018, Watanabe has been using internet image search results in his works, combining elements of the results on anonymous figures to create portrait-like paintings. These creations are reminiscent of works of cubism, layered with colors and multifaceted viewpoints. Before arriving to his current method of painting, Watanabe has used vacant lots as motif, sometimes expressed as a house that has vividly remained in his memory and sometimes expressed as a nonliteral structure.
In his "OO-PARTS" series, Watanabe has incorporated his interest in the unknown with fantastical sensation. A colorful free-flowing branch-like object dances in the center, sharing the canvas with puddles of water as vegetation and houses loom in the background. The works depict imaginary landscapes, like something similar to those hazy memories from out childhood.
Studying Watanabe's early works at Maki Fine Arts in conjunction with his new works shown at the Pola Museum of Art will allow viewers to realize the methodical approach of the painter's world views and trace the transitions in his artistic expression.
Yutaka Watanabe
Born 1981 in Tokyo, Watanabe received his MFA in 2007 from Musashino Art University with a concentration in painting. Recent solo shows include NAME (Maki Fine Arts, 2018), soft construction (Maki Fine Arts, 2017), The good old things is new forever (switch point, 2016), and Melting land (JIKKA, 2015).