Exhibition
Yasuko Toyoshima "The Domain Based on Assumption and What Lies Beyond"
October 16 - November 15, 2020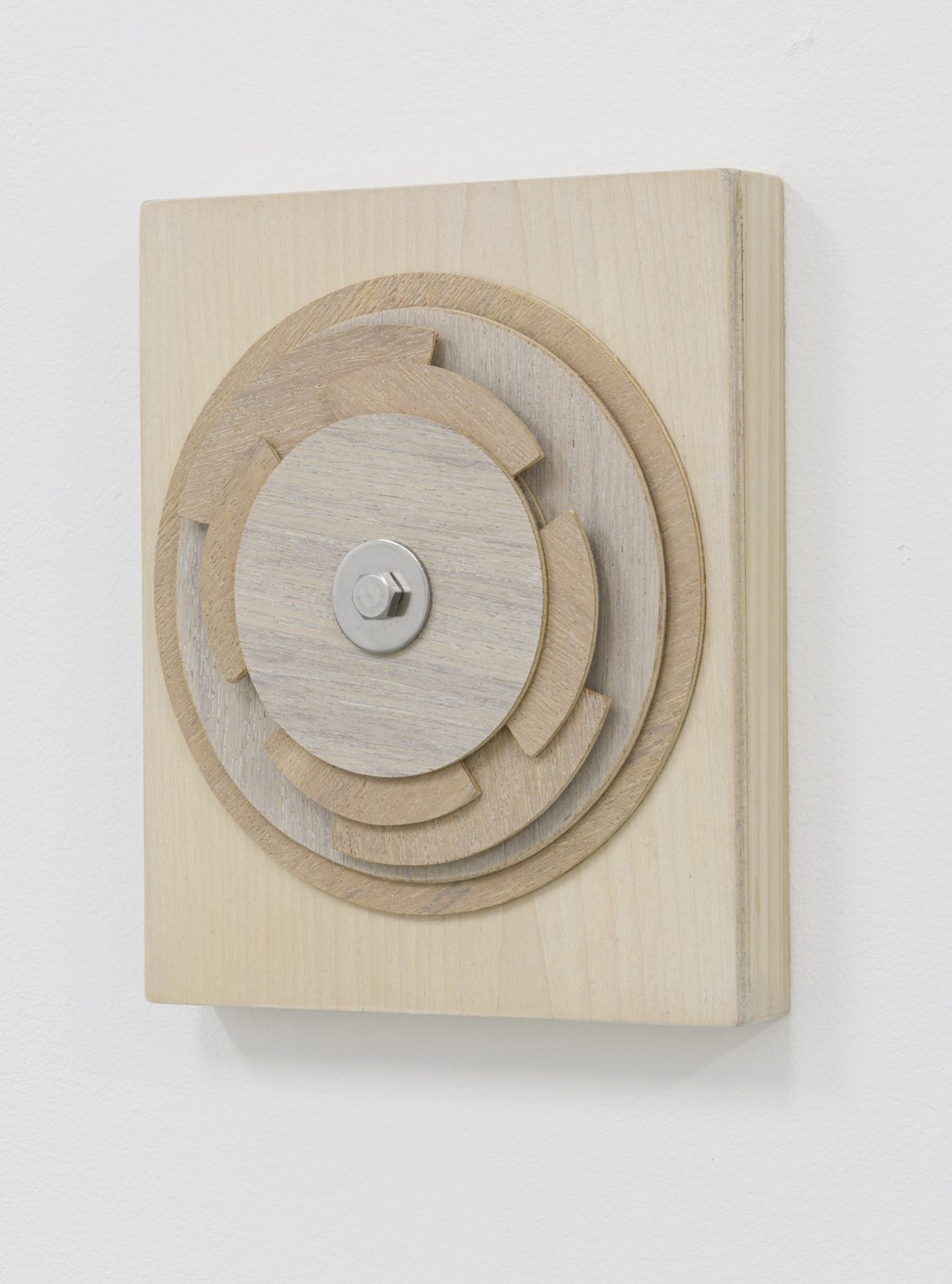 Maki Fine Arts is pleased to present The Domain Based on Assumption and What Lies Beyond, a solo show by Yasuko Toyoshima, starting Friday, October 16, 2020.
In the 1990s, Toyoshima chose everyday items like test answer sheets, rulers, and pencils as subject matter. Adding a touch of humor, she cleverly diverged the function and meaning of each item from its original. In her "Fill in the blank" series (1989-1990), entire surfaces of multiple-choice-test answer sheets were filled black except for the answer bubbles. For her "Ruler" series (1996-1999), rulers and protractors were heated in a toaster oven, then twisted and distorted into various shapes. In her "PENCIL" series (1996-1999), pencils were sharpened in the middle instead of the ends, exposing the leads at the center of the pencil.
Other series, such as "Mini Investment," "Open Bank Account," and "Transfer to my Account" (all ongoing since 1996), focused on the socioeconomic system. By exhibiting real stock certificates, bankbooks, and bank statements, Toyoshima transformed actions and processes into works of art and shed light on an individual's existence inherent in specific rules and systems.
Toyoshima's works have always been based on paradoxical views, embodying her own conflicts or a type of resistance that emerge when the internal part intersects with the rest of the domain.
Starting in the 2010s, Toyoshima's pursuit began to shift from realistic processes to symbolic representation of patterns comprised of autonomous forms. In her "Panel" series (2013 onward), wood board pieces were placed on the back of panels to create geometric designs, shifting the viewer's attention from the front surface of the work to the back. In her "Quadrilateral" series (2017 onward), the focus was on the relativity between support medium and design.
Toyoshima's body of work continues to expand, and gallery visitors who have been anxiously waiting since her last solo show at Maki Fine Arts three years ago can now admire her new series "The Copernican Theory 2020." Characterized by rotating circular wooden pieces, works in this series contain numerous unconventionally-shaped patterns and reference rotation and revolution mechanisms. Tinged with cryptic implications, these devices will demand the viewer's attention.
—
I am trying to create an archetype of a motion domain like the Copernican theory or the geocentric theory. This domain has multiple layers with an axis running through the layers, allowing each layer to be moved arbitrarily.
Yasuko Toyoshima
—
Yasuko Toyoshima
Born 1967 in Saitama, Japan, Toyoshima received her MFA from Tokyo University of the Arts in 1993. By taking a critical look at institutions and systems found in everyday life and in our society, Toyoshima focuses on creating works that shed light on the patterns found in human thought. Her recent shows include Hikarie Contemporary Art Eye vol.13 (Shibuya Hikarie /8 CUBE 1, 2, 3, 2020), Image Narratives: Literature in Japanese Contemporary Art (The National Art Center, Tokyo, 2019), Weavers of Worlds -A Century of Flux in Japanese Modern / Contemporary Art– (Museum of Contemporary Art, Tokyo, 2018), Beyond the future of Meld Sculpture (Maki Fine Arts, 2018), Yebisu International Festival for Art & Alternative Visions: Multiple Future (Tokyo Photographic Art Museum, 2017), MOT Collection: Collection Ongoing (Museum of Contemporary Art Tokyo, 2016), and The Capital Room: Beyond Three Dimensional Logical Pictures–vol.1 (solo, gallery αM, 2015).