Exhibition
Nao Osada "(Something) Not Amounting to Much"
July 11 - August 2, 2020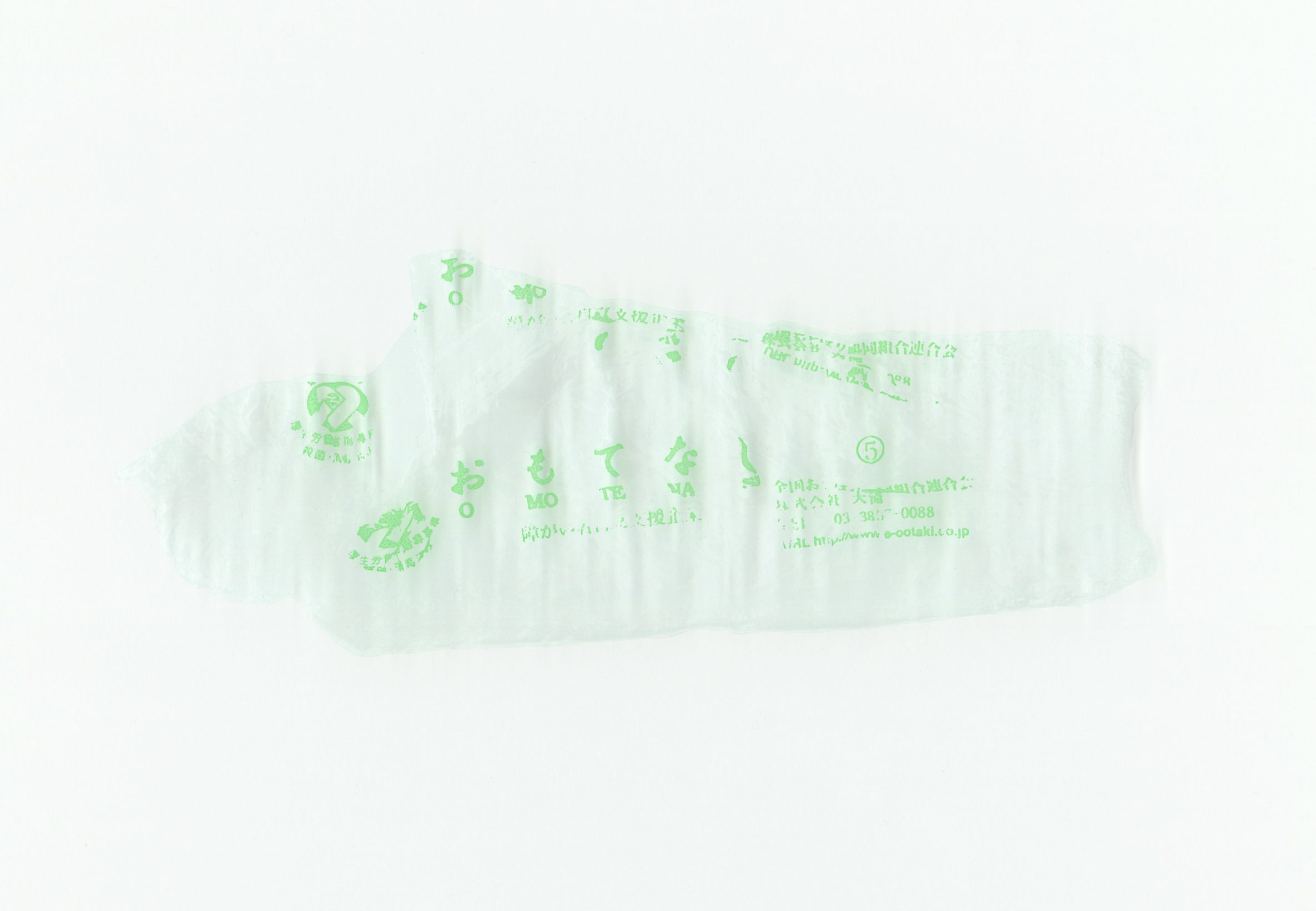 Maki Fine Arts is pleased to present (Something) Not Amounting to Much, a solo show by Nao Osada, starting Saturday, July 11, 2020. In her first solo show with the gallery, Osada will showcase new works created using silk screen techniques. In these works, surface elements of everyday items such as Amazon shipping boxes and Ziploc freezer bags are printed onto materials, like plywood and acrylic boards, that differ from the original items. With close inspection, subtle differences in texture become apparent, leading viewers into a state of perceptual amazement. Osada's creative process begins by carefully selecting familiar images from our daily lives and printing them onto various materials, transforming them into delicate objects. Through painstaking experimentation using manual silk screen techniques, the artist has succeeded in harmoniously joining image and material. In contrast to the restrained exterior of her works, the lighthearted and whimsical point of view–demonstrated by what is selected as subject matter–not only adds delight to the viewing experience but also illustrates the distinctive characteristic of Osada's works. In (Something) Not Amounting to Much, modestly-proportioned new works in the form of wet wipe wrappings, food packaging, and even packaging stickers are scattered throughout the gallery space.

—
In order to be able to explain my work in English, I looked up the meaning of the word 'trivial.' Along with synonyms such as 'minor,' 'petty,' and 'commonplace,' I found the description '(something) not amounting to much.' Here I was planning to use the word 'trivial' to express my work, yet it was as though the description of the word guessed it right for me instead. My creative process involves facing that 'something' even if it doesn't amount to much.
Nao Osada

—
Nao Osada
Born 1988 in Kanagawa, Japan, Nao Osada received an MFA from Tokyo University of the Arts in 2016. Her recent shows include Outline (group, Maki Fine Arts, 2019), Smooth Accident (group, MA2 Gallery, 2019) and Breathtaking, for a while (solo, Open Letter, 2018). She is scheduled to be part of the upcoming Group Show of Contemporary Artists 2020 at Tokyo Metropolitan Art Museum Gallery A in September, 2020.