Exhibition
Shoko Masunaga "What Comes After the Beyond"
March 18 - April 23, 2023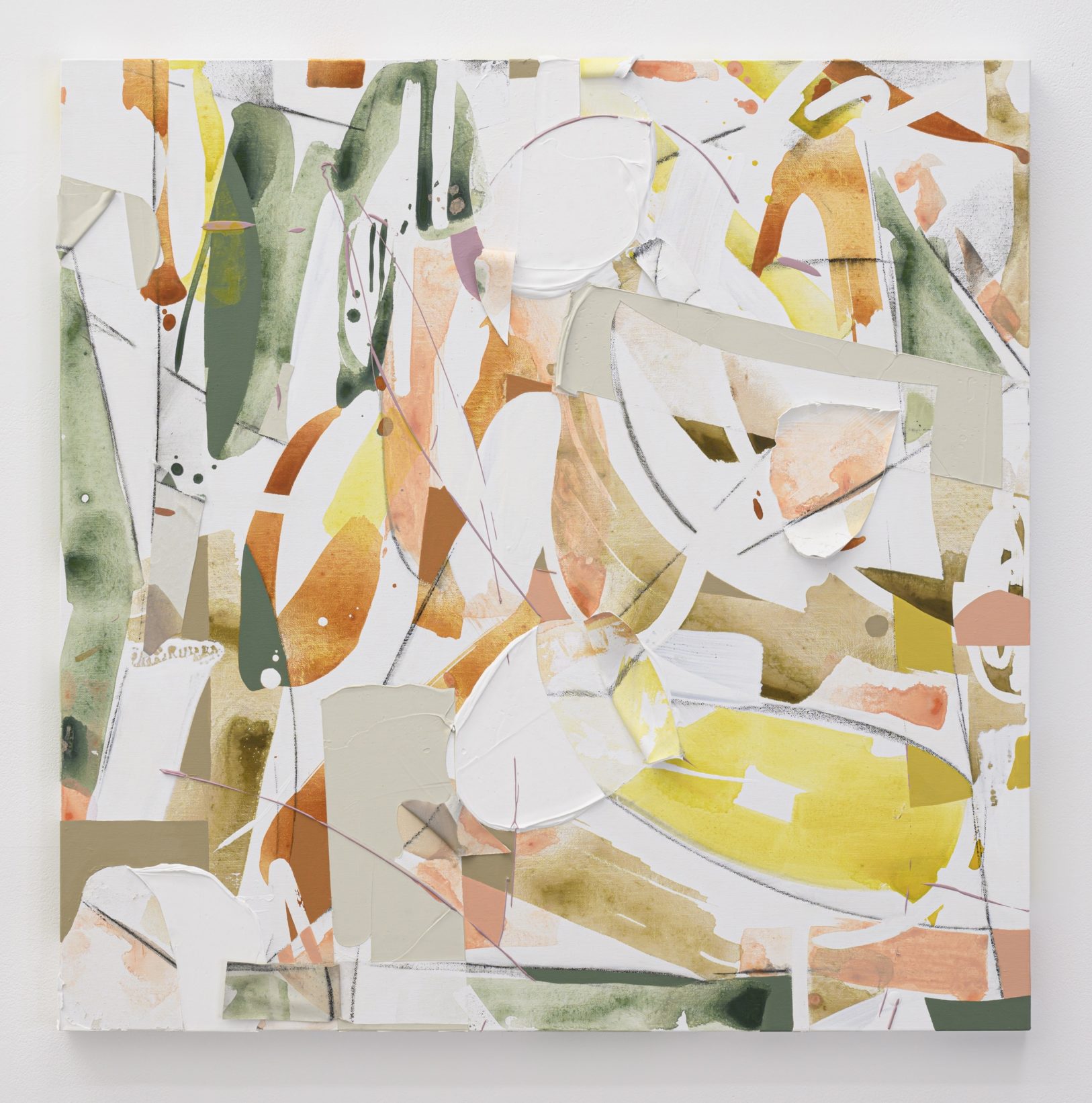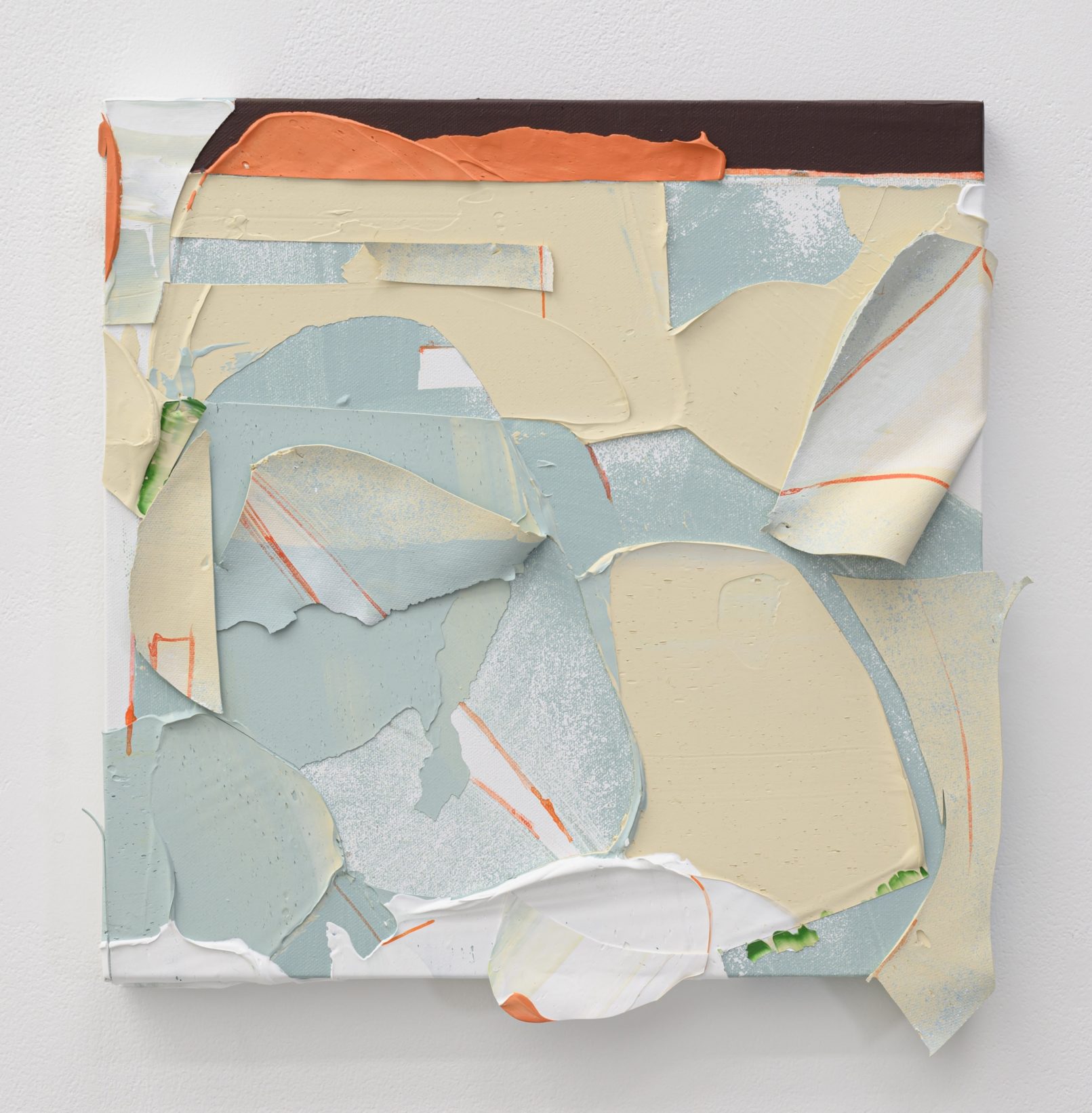 Maki Fine Arts is pleased to present What Comes After the Beyond, Shoko Masunaga's first solo show at the gallery, starting Saturday, March 18, through Sunday, April 23, 2023.
—
A Painting as an Occurrence
Ryo Sawayama, art critic
In Shoko Masunaga's creative process, paintings are formed, not drawn. Her paintings do not involve preconditioned support mediums that are limitlessly provided to the artists. The common circumstance of images being drawn onto a support medium canvas, therefore, is avoided to the greatest degree.
Instead, support mediums used as the foundation of Masunaga's paintings are more like maneuverable materials that are fluid and flexible. Consequently, the images are generated alongside the support medium's physical plasticity and thickness. The paintings evolve and expand. They are layered, folded, curved, twisted, peeled, diverted, ripped off, and pasted on. Her paintings are formed by way of accepting the various shape-changing actions described by these dynamic words. It is a logical and structural consequence that the formation of the support mediums and the genesis of the images occur simultaneously.
The paintings are uninterrupted recordings of the artist's behavior and actions. And released from the narrow confines of the wooden frames, the canvases can now display their shape-changing abilities in full-scale. While the cloth materials cannot support themselves on their own, if bent severalfold or transformed and redirected overtime, we realize that motion has been added to the materials. In that respect, the paintings become the artist's various behaviors; the material's tangible flexibility or transformability; and the mechanical location or occurrence in which forces like gravity intersect while in an inseparable state. A painting functioning as topos—a place to record continuous occurrences—is now established.
It is at this point that Masunaga's paintings change from something noun like to verb like, because her handcrafted creations are designed to be dynamic paintings that originate and evolve in front of the viewer's eyes. They flutter as though taking in the surrounding air and wind, pulsing ever so slightly with its own breath's cadence, and existing discreetly.
—
Born 1980 in Osaka, Japan, Shoko Masunaga graduated from Seian Zokei Junion College in 2001 with a degree in painting. She was in New York from 2018 to 2019 through the NARS Foundation International Residency Program. Her creative process originates from paintings and utilizes a variety of techniques. By focusing on the connections to the surrounding environment and space, her works become fluid and interchangeable. Recent major shows include editing (solo, nidi gallery, 2022), replace (solo, LOKO Gallery, 2021), Ordinary objects (group, Maki Fine Arts, 2020), Box, Box, Box (solo, Cooler Gallery, 2019), CRITERIUM 93 Shoko Masunaga (Contemporary Art Gallery, Art Tower Mito, 2018), and VOCA—The Vision of Contemporary Art 2017 (The Ueno Royal Museum, 2017).