Exhibition
Shunsuke Kano "Combined City"
November 4 - December 3, 2023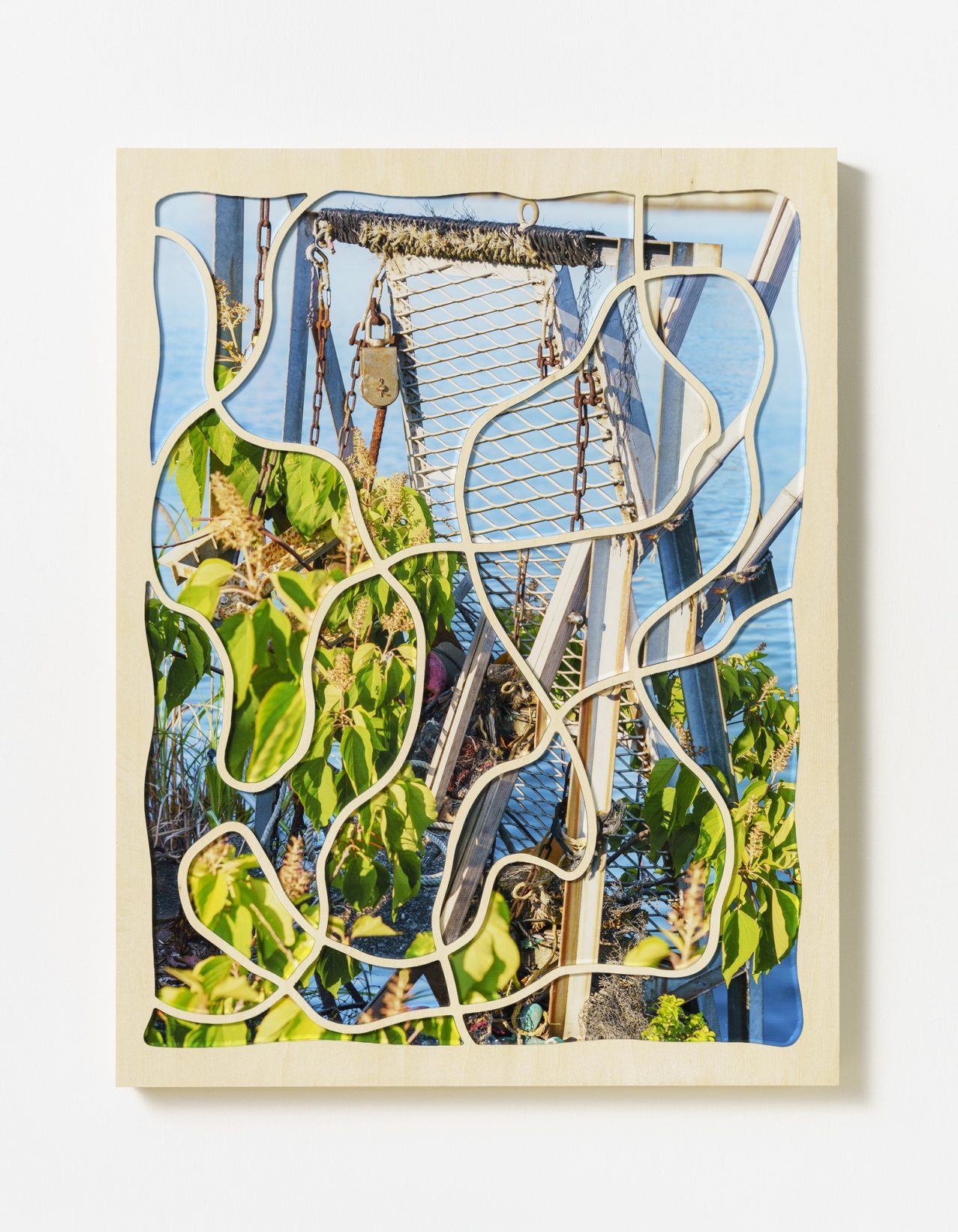 Maki Fine Arts is pleased to present Combined City, a solo show by Shunsuke Kano, starting November 4 through December 3, 2023. This is Kano's seventh show at the gallery after his last exhibition two and a half years ago. Kano has been presenting photographic works that question the sensation of looking by creating multiple layers on surfaces. His works produce optical illusions in which the order of layer placements and the perception of depth become blurred. In his "layer of my labor" series, for example, several photos are captured to create multi-dimensional layers, compressing the surfaces. In his "Pink Shadow" series, Kano uses photo paper that has been made transparent to allow a viewer to see the front and the back simultaneously.
In his new "Combined City" series, Kano has implemented a different approach, something similar to a photo collage. In his new approach, subjects are captured by camera from various perspectives, and multiple photographs are then pieced together on a surface. The inspiration for his "Combined City" series—where he has actualized a way to see a subject from multiple perspectives simultaneously—came while the artist took in the scenic views while traveling to the city of Kitakyushu in Fukuoka, Japan. Kitakyushu city was created as a result of incorporating five large cities equitably into one, a rarity in Japan compared to the more common way of incorporating a smaller city into a bigger city. Kano has tied the image of Kitakyushu as a combined city consisting of multiple equal cities into his works. While the curved lines traversing and intersecting on the surface evoke topographical boundary lines, adjacent pieces remain unfragmented and intermittently connected, creating a scenic composition possessing a new dimension.
—
You find something on the road. It catches your attention from a distance because it's shiny, but once you get closer you realize it's just an ordinary rock. You mindlessly pick it up to look at it and return it to the road before you leave. Even for a simple rock found on the side of a road, by squinting your eyes trying to see what it is from a distance and then examining it by getting closer, with a change in time and distance, multiple perspectives come into existence.
In my "Combined City" series, a single subject is photographed from multiple perspectives. These photos are cut into pieces and then reassembled to enable the viewer to look at multiple perspectives simultaneously.
My goal is to see the condition in which results from uniting multiple perspectives heading into a single subject or from compressing the time we approach a single subject in one sitting.
Shunsuke Kano

—

Shunsuke Kano
Born in 1983, Osaka. Recent shows include In the sight of the forest, Adrift in trees (solo, CHISO Gallery, 2023), Gaps in the Sandwich(solo, Kyoto City KYOCERA Museum of Art, The Triangle, 2021), Cascades and Barriers (solo, Maki Fine Arts, 2021).