Exhibition
Shunsuke Kano "Cascades and Barriers"
June 5 - July 4, 2021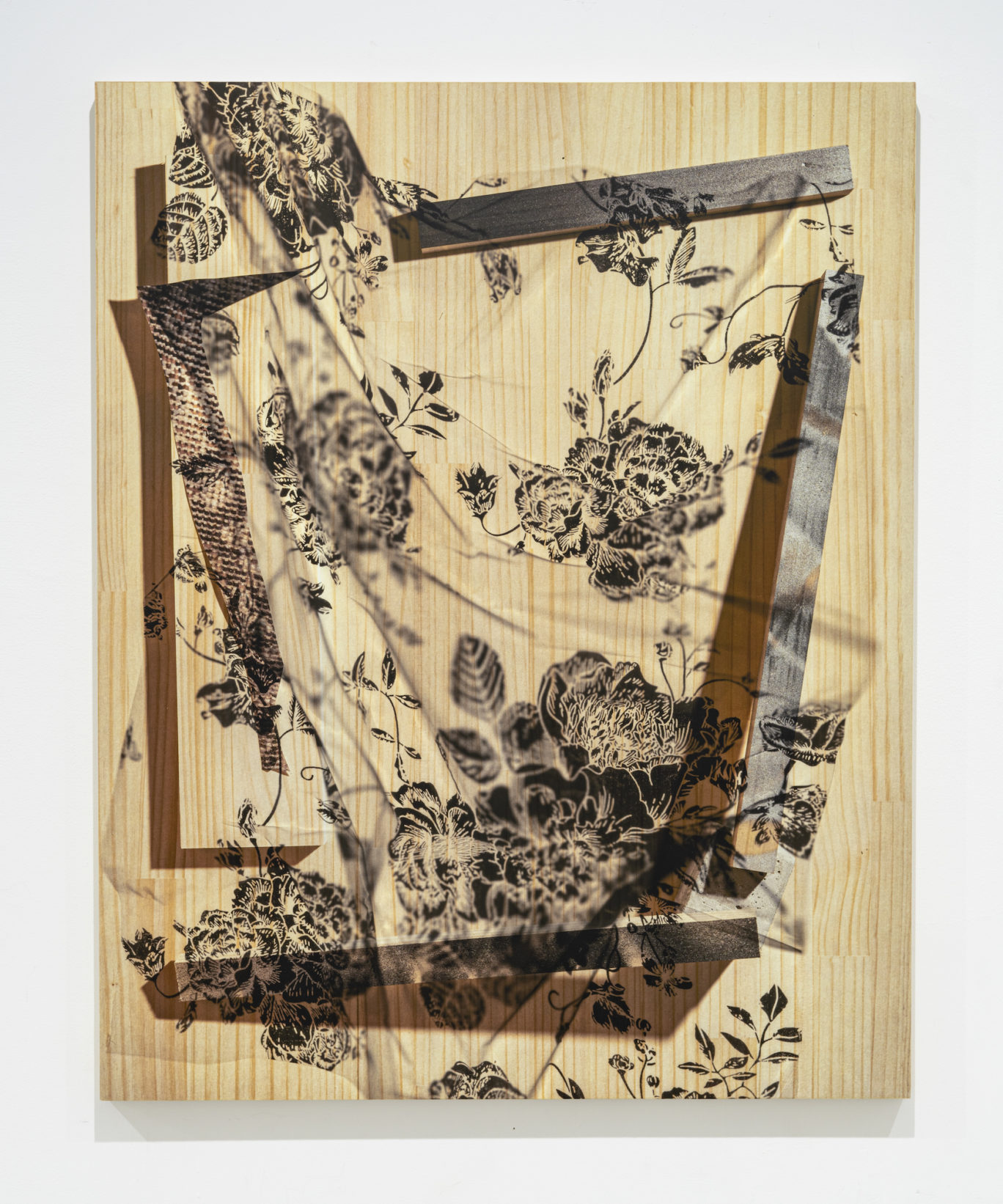 Maki Fine Arts is pleased to present Cascades and Barriers, a solo show by Shunsuke Kano, from Saturday, June 5, through July 4, 2021. Through his photographic illusions, Kano compels his viewers to see the complex layers that appear on surfaces. His works utilizes the aspects of overlap (layers)–the creative concept of printmaking–and camera (photographs)–the recording device. By compressing the surfaces, the order of layer placement as well as the perception of depth become blurred, creating an optical illusion. Born 1983 in Osaka, Japan, Kano is also an active member of the artists group THE COPY TRAVELERS.
Since his first solo show in 2013, Kano has exhibited his works in various venues including Maki Fine Arts. In his sixth solo show at the gallery, Kano will present new works from his "Pink Shadow" series, focusing on how light filters through paper. While the majority of his previous works were made by layering elements over the front surface, his new "Pink Shadow" series includes layers added from the back surface. This method of layering was inspired by printmaker Shoichi Ida and allows simultaneous viewing of the front and back surfaces. Since unveiling his series at Maki Fine Arts in 2018 in his solo show Pink Shadow, Kano's works have evolved, and his well-honed creations now demonstrate added elements with complex layer structures. Using silkscreen technique, the central flower and stripe patterns are printed on transparent vinyl and placed on the backside of the printed photograph. The balance between the images projected from the back and the multiple wood shadows on the photograph triggers the optical sensation and generates a layered illusion with even more dimensionality.

Shunsuke Kano
Born 1983 in Osaka, Japan, Shunsuke Kano completed his graduate studies at Kyoto Saga University of Arts in 2010. He currently lives and works in Kyoto. Kano has been presenting photographic works that question the act of looking by using methods that generate awareness of complex layers. His works have been exhibited in solo shows such as Pink Shadow (Maki Fine Arts, 2018), Construction Cross Section (Maki Fine Arts, 2016), Shunsuke KANO | Jenga and Fountain for the 8th shiseido art egg (Shiseido Gallery, 2014), as well as group shows including VOCA 2017 Vision of Contemporary Art (Ueno Royal Museum, 2017), and Photography Will Be (Aichi Prefectural Museum of Art, 2014). Kano is also a member of the artists group THE COPY TRAVELERS.